Beach Cams- What's happening at the beach today?
South Florida Beach Cams -Jupiter Beach Cams
Take a look at the Jupiter Inlet from the Jupiter beach cams located on top of Ocean Trail.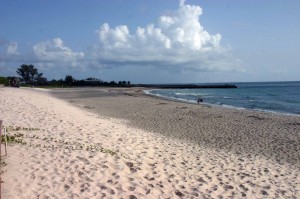 St. Lucie Inlet Beach Cam          Boca Raton Beach Cam       Jupiter Inlet Beach Cam
Bathtub Beach Stuart                             Hutchinson Island Beach Cam
                               Jupiter Beach Cams
Are you curious to see our South Florida weather  here in sunny South Florida. Planning a vacation to Jupiter Florida in January? I attached links to some of the beach cams from Boca Raton up to St. Lucie Inlet. Each Florida beach cam is a live feed showing the beach and ocean conditions. Before you grab your beach chair & towel or your surfboard you may want to check out the beach cams.  The best thing about the beach cams at the beach is you can see how busy the beach is before you even get in your car. The other alternative is to buy an oceanfront condo on the beach and instead of looking at the webcam you can just look out your window. See the Jupiter Beach cams terrific view of the Jupiter Inlet. Maybe if your a boater you may want to look at Jupiter waterfront homes.
                                          Boca Raton Beach Cam
Looking at the beach cams is also a great way to get an idea of the different areas including the water as well as the beaches. You will see as you move further up North the Gulfstream kicks out a bit and the water isn't quite as blue as down South. The waters are much better than most other areas of the country.  Many of the beach cams are located at the Inlets so you will see the different inlets for boating and the conditions. If all else fails and you can't get away in January you can always put the beach cam up on your computer and dream about buying an oceanfront condo here in South Florida. If you decide to use any of our websites you will see all the properties for sale both at the beach and inland. Each website is geared towards specific areas here along the Florida coast. No matter if you are looking for oceanfront condos in Boca Raton and the areas around there such as Highland Beach or Delray or you are thinking about North County properties. North County includes  Jupiter Island, Juno Beach, Singer Island and Jupiter oceanfront condos. Maybe a less expensive alternative is looking for condos on Hutchinson Island where you will save 25% or more of a  similar condo located in Jupiter or Boca Raton. Hutchinson Island still offers affordable oceanfront living on a budget. No matter what area you are looking one of our team members that specialize in that specific area can help you find that perfect beach condo for your screensaver this year. Maybe you see your friends boat going through the Jupiter Inlet from the Jupiter beach cams on top of Ocean Trail.
Start your search for beachfront condos at any of our websites below.
Jupiter Island Condos for sale
Hutchinson Island Oceanfront Condos