Top Real Estate agents in Jupiter Florida
You have decided on moving to Florida and are looking for several options to move to. Everyone you speak with gives you where you should live here in Florida. You may want to call one of the top real estate agents in Jupiter Florida. I have been a 40 year resident of Florida growing up in Boca Raton and the Highland Beach area. Moving to Jupiter Florida about 20 years ago. I also own real estate here the Jupiter area and Hutchinson Island area so I'm very familiar with the different Florida towns.
A few questions you need to ask yourself before deciding upon a location here in Florida. It's great to ask different people and get opinions about various areas during your research phase. Everyone is going to tell you where they leave is the best place in Florida. I have lived in different areas and will give you my honest opinion of the good and bad you can expect in each area. Just because an area doesn't appeal to me doesn't mean it may not be for you. So ask away, call one of the top real estate agents in Jupiter Florida.
Top Jupiter Realtors
When choosing a real estate agent experience is always high on the list. Remember the seller is paying for you, there is no cost to you so why not get the best real estate agent you can find. Find an agent that has lived in different areas of Florida and knows what some of the other communities are like. Besides selling real estate I invest in properties around the different areas and it has made me a smarter more knowledgeable agent. I see what's happening in other communities and how they compare to Jupiter. Like I said Jupiter is a great place to live but we may not have the right home for you here. Feel free to call me and ask questions. I'm happy to help. Search for me I'm one of the top real estate agents in Jupiter Florida.
Jupiter Real Estate
No matter if you are looking for Jupiter Island condos on the beach or Abacoa homes here in Jupiter we can help. I will be the first one to tell you, I'm sorry that's not my specialty and I will gladly recommend the right person. We do coastal properties including Hutchinson Island condos down to Singer Island condos. Jupiter pet friendly condos is one of my favorites to help with. I have a great dog and know how important it is to find pet friendly condos here in Florida.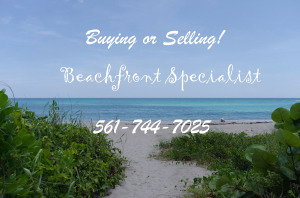 Homes for Sale in Jupiter FL